C

hristian

A

cademy for

R

eaching

E

xcellence

The Mission of CARE Elementary School is to provide a nurturing Christian environment where children from the Overtown community receive the best opportunity for academic success and character development.

CARE Elementary School is committed to quality instruction by dedicated teachers, small classes with teachers' aides in each class, technology embedded into the engaging common core curriculum and the ongoing support of volunteers.

At CARE we value the rich multicultural nature of our community and we strive to include individuals from diverse backgrounds, embracing the exposure and opportunity it provides our students to learn understanding and acceptance of different ethnicities.  We provide a caring, respectful, and safe environment in which to prepare confident, lifelong learners and responsible citizens.
Watch the video of The CARE Experience to learn more.
CARE Elementary School is a ministry of Miami Rescue Mission.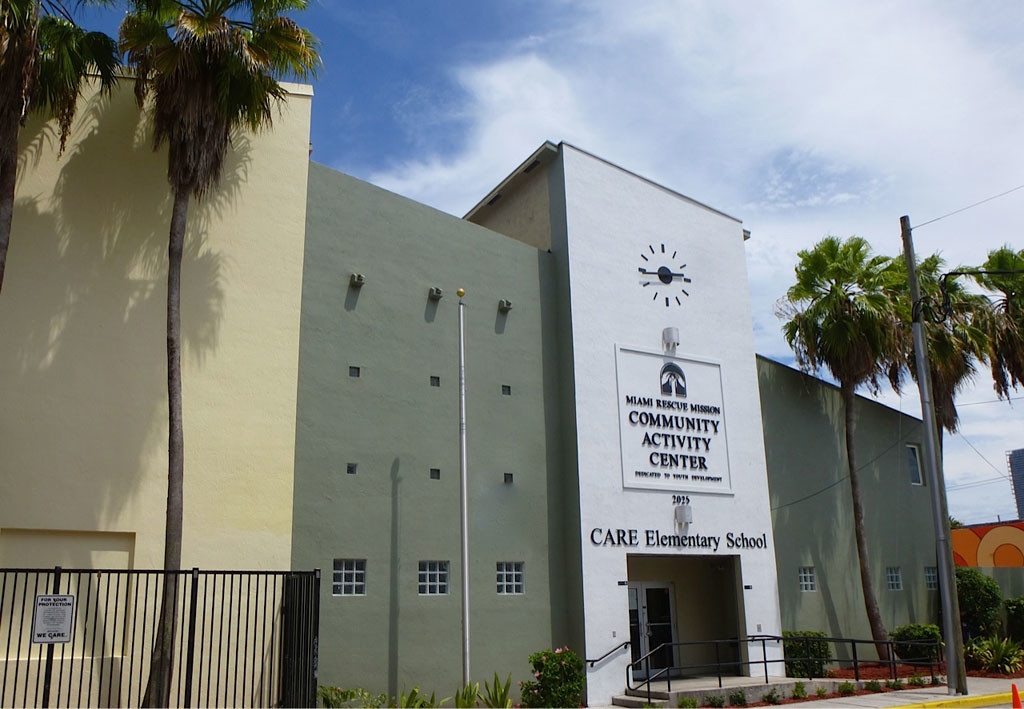 CARE is a great school because I am challenged daily to achieve my personal goals to get all A's. It is also fun and hands-on!
What I love best about CARE is the loving and welcoming teachers, staff, and environment. I transferred later in the year, but I felt right at home.
CARE is a great school because it allows me to learn on my iPad everyday with Lexia and Dream Box. CARE also makes reading so much fun with LOL Week and READ-ON! I love CARE!
At CARE, I have learned so much. What I love best about CARE is working on the iPads because it is fun and it helps me learn new things. CARE is a great school because the teachers give me all the help they can.